Fitness for One and All Home Page
Books and eBooks by the Director
---
IPA World Powerlifting Championships
2003 - Pictures
By Gary F. Zeolla
I competed in the International Powerlifting Association World Championships, August 8-10, 2003, in Harrisburg, PA. Below are pictures taken at the contest. Most of these were taken by me, except, of course, the ones of me. Click any picture for a larger image. See IPA World Powerlifting Championships - 2003 for a contest report.
Me squatting. This picture was taken by the contest photographer. I'm not sure which attempt it was.
The big dude in the front, the head referee, is Gene Rychlak.
At the next contest we were both at, IPA Nationals, November 14-16, 2003, he benched an all-time record 900 pounds!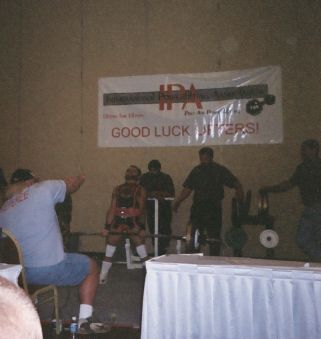 Me deadlifting. This picture was taken by Deena Heath, the wife of Doug Heath, an incredible 148 pounder.
The outside of the Radisson Penn Harris Convention Center, where the contest was held.
The inside of the Convention Center, taken from the back of the auditorium.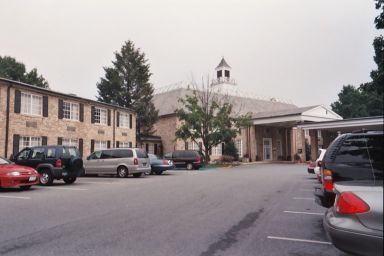 The Radisson Penn Harris hotel where I stayed, which is located right behind the Convention Center.
An unknown squatter at the contest.
An unknown bencher at the contest.
IPA World Championships - 2003 - Pictures. Copyright © 2003 by Gary F. Zeolla.


The above pictures were posted on this site October 25, 2003.

Powerlifting and Strength Training


Powerlifting and Strength Training: Contest Reports
Text Search
Alphabetical List of Pages
Contact Information
Fitness for One and All Home Page

Books and eBooks by the Director
---