Welcome to Zeolla.org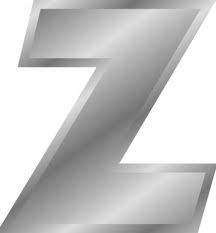 Personal Website of Gary F. Zeolla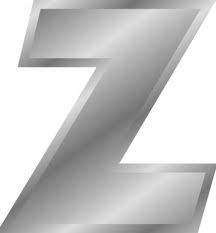 Author of Christian, fitness, and politics books, websites, and newsletters
B.S. in Nutrition Science; Denver Seminary Attendee
Breaker of All-time powerlifting world records (raw, masters, 50-59 and 60+ age) and over 100 federation records
"the Lord stood by me and gave me strength" (2Tim 4:17).
This site provides links to all of my writings, along with information about my life, my Christian faith, my health problems, my powerlifting, and other personal details.
All links on this page open in a new window, so this page will always be available for you to come back to. Click any picture for a larger image (opens in same window).
---
My Christian Books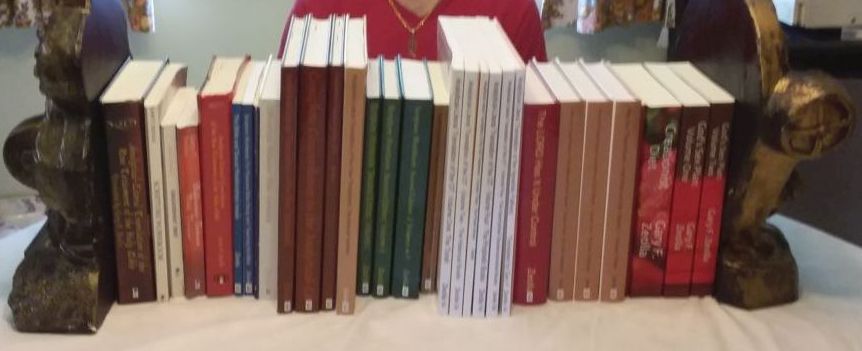 Click here for information on all of my Christian books
---
My Fitness Books
Click here for information on all of my fitness books
---
My Politics Books
Click here for information on all of my politics books
The above is an old picture. I've written several politics books since it was taken. Most notable among my new books is a five-book series on The 2020 Election and Its Aftermath. I am working on one more politics book. It will add to my series on the failing Biden presidency. When it finished, I will take and post a new picture. But still, click here for details on my politics books.
---
My Christian Website and Newsletter
Darkness to Light Christian Minsitry Website
www.Zeolla.org/Christian
"Explaining and Defending the Christian Faith"
Christian Theology, Apologetics, Cults, Ethics, Bible Versions, and much more
Free Darkness to Light email newsletter
---
My Fitness Website and Newsletter
Fitness for One and All Website
www.Zeolla.org/Fitness
"Helping people to attain their health, fitness, and performance goals"
Free FitTips for One and All email newsletter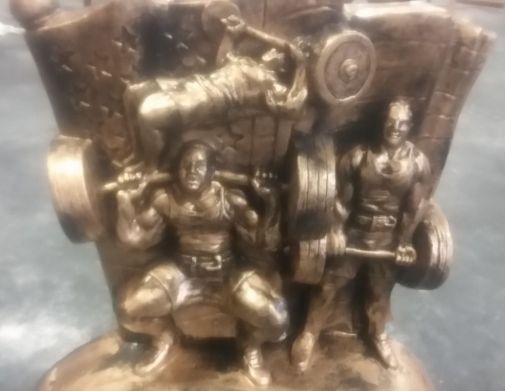 ---
My Politics Website
Biblical and Constitutional Politics
www.Zeolla.org/Politics
"Political articles and commentary from a conservative Christian and politically conservative perspective"
---
My Life Story
(in brief)
I was born in 1961. I have lived most of my life in western Pennsylvania. I never got married nor had children.
I graduated from Penn State in 1983 with a B.S. degree in Nutrition Science. I attended Denver Seminary from 1988-90. I was working towards a Master's degree in Philosophy of Religion, but due to health problems I had to drop out before graduating.
I powerlifted very successfully while in college (1979-82) and again in my 40s (2003-09), but health problems forced me to stop competing each time. But I was then able to start to compete again in 2015 and did so until 2021 and again was very successful. But an injury at that time might derail further competition. Only time will tell.
I became a Christian in the mid-1980s. I founded Darkness to Light Christian Ministry in July 1991. I started Fitness for One and All on July 12, 2003. This website was established on May 5, 2009. Biblical and Constitutional Politics went online New Year's Day 2017.
My first book was published in 1994, but my second book not until 2001. But since then, I have written over forty books on Christian, fitness, and politics subjects, including with a translation of the Bible. Some are in their second or even third editions, and all of them are available in multiple formats.
I thank the LORD that I have accomplished all of the above despite dealing with many health problems throughout my life and still on a daily basis.
For a more detailed autobiography, see My Life Story (long version).
---
My Health Problems
The worst of my numerous health problems I have struggled with are as follows:
After being crippled by back pain for six years, I completely overcame it in 2000. I mostly recovered from the various injuries from the 1999 bicycle accident, except that my right shoulder is still weaker than the left, hindering my bench press. The stiff person syndrome would often leave me completely paralyzed for hours to days at a time from 2001-2005. I thought I was mostly over that problem, but I began having recurances starting in August 2009.
The various sleep disturbances include restless leg syndrome, unexplained noises in my head (popping, cracking, and snapping sounds), neurological "tics" and others. One or more usually flare-up on any given night, so I almost never get a good night's sleep. These have been ongoing since 1990.
The fibromyalgia began in 2001. The fatigue especially is an ongoing problem. My allergies gradually worsened to the point of MCS. Most recently, I had to have surgery on each shoulder in turn due to two torn rotator cuffs in each shoulder.
The rotator cuff injuries resulted in two surgeries. The first on my left shoulder on August 20, 2021. The second on my right shoulder on July 15, 2022. The picture below is after the second surgery.
I also have numerous less serious problems to deal with as well. Follow the links above or see the Dealing with Health Difficulties section on my fitness site for further details on these various problems.
---
My Christian Salvation
As indicated, I have had to deal with many health and other problems in my life. However, the LORD has truly proved faithful in enabling me to handle having to suffer with so many afflictions. "But the Lord stood by me and gave me strength" (2Tim 4:17; ALT3).
But most of all, I am thankful for the eternal salvation that Christ has provided me by His death on the cross for my sins. I know beyond any doubt that a better life awaits me after this one. "For I consider that the sufferings of the present time [are] not worthy [to be compared] with the glory about to be revealed in us" (Rom 8:19; ALT3).
If you, the reader, would like to experience the peace and love of God and to know that you are forgiven and saved, see the Forgiveness and Salvation section of my Christian website. "if you confess with your mouth [the] Lord Jesus [or, [that] Jesus [is] Lord], and believe in your heart that God raised Him from [the] dead, you will be saved! For with the heart it is believed to righteousness, and with the mouth it is confessed to salvation" (Rom 10:9,10; ALT3).
---
My Powerlifting
I competed in powerlifting back in 1979-85 as a teenager to my early 20s, but had to stop due to health problems. I again competed from 2003-09, then in my forties, but once again I had to stop due to health problems and injuries. I started competing again in 2015, then in my fifties. I continued until I turned 60. But once again I am in a break due to health issues. Below is a picture of me preparing for a squat at IPA PA States in 2019.
---
My Powerlifting Accomplishments
For a list of all I accomplished with my powerlifting,
in my late teens to early 20s, in my 40s, in my 50s, and now in my 60s, click here.
Me with all of the trophies I have won from 2003 to June 2021.
---
My Social Media Pages
For further detials see, My Social Media Pages.
---
My Contact Information
Click here for details on contacting me.
---
Zeolla.org
Established May 5, 2009
Last updated October 3, 2022
Disclaimers and Privacy Policy
All material on this website is copyrighted © by Gary F. Zeolla