Fitness for One and All Home Page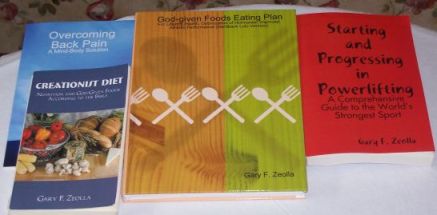 Books and eBooks by the Director
---
100% Egg White Protein
(Healthy 'n Fit)
by Gary F. Zeolla
Egg protein has the highest biological value of any protein. And Healthy 'n Fit's 100% Egg White Protein has been tested and shown to have a Protein Efficiency Ratio (PER) of 3.9 , Net Protein Utilization (NPU) of 94%, and Chemical Score of 100%. These values are higher than any other food or protein powder. For instance whey protein's values are: PER: 3.4, NPU: 92%, and Chemical Score: 100%. therefore, Healthy 'n Fit's egg protein is the ideal protein for muscle building and repair.
Most egg protein powders use artificial sweeteners, especially aspartame. Personally, I avoid any product with aspartame. It's safety is very questionable, and many people have reported adverse effects from it. However, Healthy 'n Fit's egg protein does not use aspartame or any other artificial sweetener. It uses stevia as a sweetener instead. Stevia is a herb that is 200-300 times sweeter than as sugar. Since only a very small amount is needed and our bodies cannot metabolize it, stevia is calorie free and does not trigger a rise in blood sugar.
This product also does not contains artificial coloring, flavorings, or other artificial ingredients, so that is another big plus.
Egg protein is digested at a moderate pace, so it is a good protein to use during the day or at night. And this product mixes easily without a blender. It is also probably the best tasting protein powder I have ever used. As an added bonus, it contains papain and bromelain, protein digestive enzymes.
For all of these reasons, I am giving Healthy 'n Fit's 100% Egg White Protein 4-1/2 stars. I'm not giving it a full five stars as being a single source protein it would not quite be as beneficial as a blended protein.
Unfortunately, this particular product is not longer available. But there are many other egg white proteins available. If I were to try them, most likely how I would rate them would depend on how closely they come to matching this product. Most especially dropping the rating would be the use of artificial ingredients.
100% Egg White Protein - Protein Powders. Copyright © 2003, 2004, 2014, 2017 by Gary F. Zeolla.

Egg white protein powders are available at Amazon and iHerb.
For iHerb, use coupon code HOP815 to get $5.00 off your first order.

The above article was posted on this site May 9, 2004.
It was last updated June 21, 2017.

Text Search

Alphabetical List of Pages

Contact Information

Fitness for One and All Home Page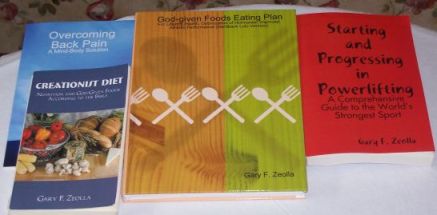 Books and eBooks by the Director
---